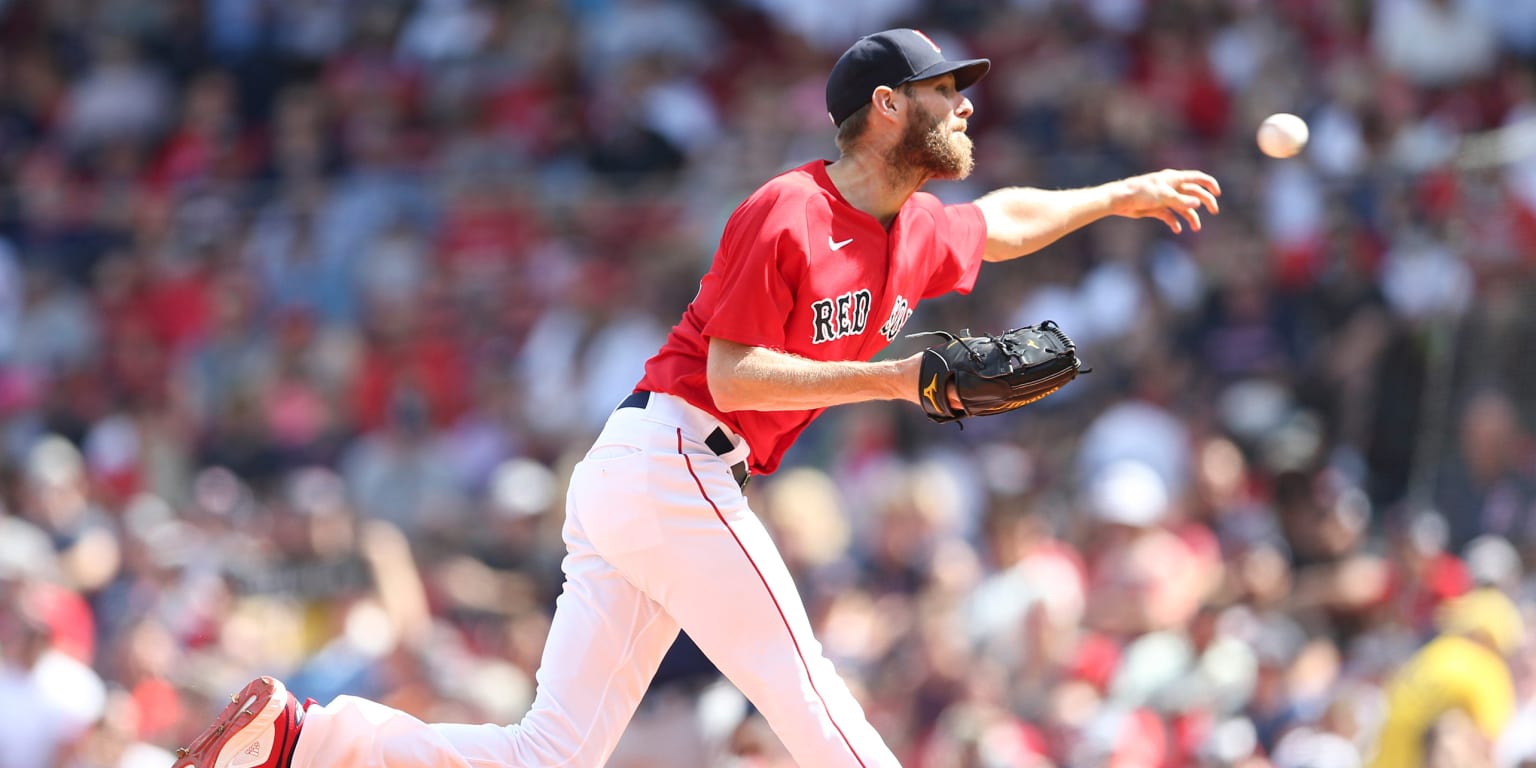 CHICAGO — Just when the Red Sox seemed to be distancing themselves from a recent COVID-19 outbreak, ace Chris Sale tested positive and won't make his scheduled start on Sunday against the White Sox, a source told MLB.com on Friday. The team has not confirmed.
The lefty remained back in Boston as the Red Sox departed for Friday's opener of a three-game series in Chicago.
From Aug. 27-Sept. 5, the Red Sox placed 11 players on the COVID-19 injured list. When the move becomes official, Sale will become the 12th Boston player to go on the list in the past two weeks, with 10 of them testing positive.
With the Red Sox in the middle of an intense fight to claim one of the two Wild Card spots, Sale's loss is untimely to say the least. Sale has been excellent in five starts this season since returning from Tommy John surgery; the 32-year-old left-hander is 3-0 with a 2.52 ERA and 30 strikeouts in 25 innings.
Aside from his performance, Sale has been credited numerous times by manager Alex Cora for the leadership he has displayed while the Red Sox have played with a depleted roster.
It is unclear who will replace Sale in the rotation on Sunday. Nick Pivetta, who is on the COVID-19 injured list, is likely to miss his start on Saturday. Speculation is that the team's No. 13 prospect, righty Connor Seabold, will take that turn in the rotation.
The Red Sox's COVID-19 outbreak started when Enrique Hernández tested positive at the beginning of a road trip two weeks ago. The invaluable sparkplug returned to the club on Tuesday.
The Red Sox are still missing several other key players, including shortstop Xander Bogaerts and relievers Matt Barnes and Hirokazu Sawamura. There's a chance Bogaerts could return at some point this weekend, which would be a big boost for the Red Sox.
Outfielder Jarren Duran, infielder Christian Arroyo, infielder Yairo Muñoz and lefty Martín Pérez are the others who have yet to return from the COVID-19 IL.
Entering play on Friday, Boston — 7-6 since the outbreak started — was first in the American League Wild Card standings, leading the Yankees by a game. The Blue Jays are a half-game behind New York for the second spot and just 1 1/2 games behind Boston. The A's and Mariners are both in the mix as well, just two games behind the Yankees for the second spot.
The two Wild Card teams will play a winner-take-all playoff on Oct. 5 at the venue of whichever team has the best record. The winner of that game is all but certain to play the Rays in a best-of-five AL Division Series.