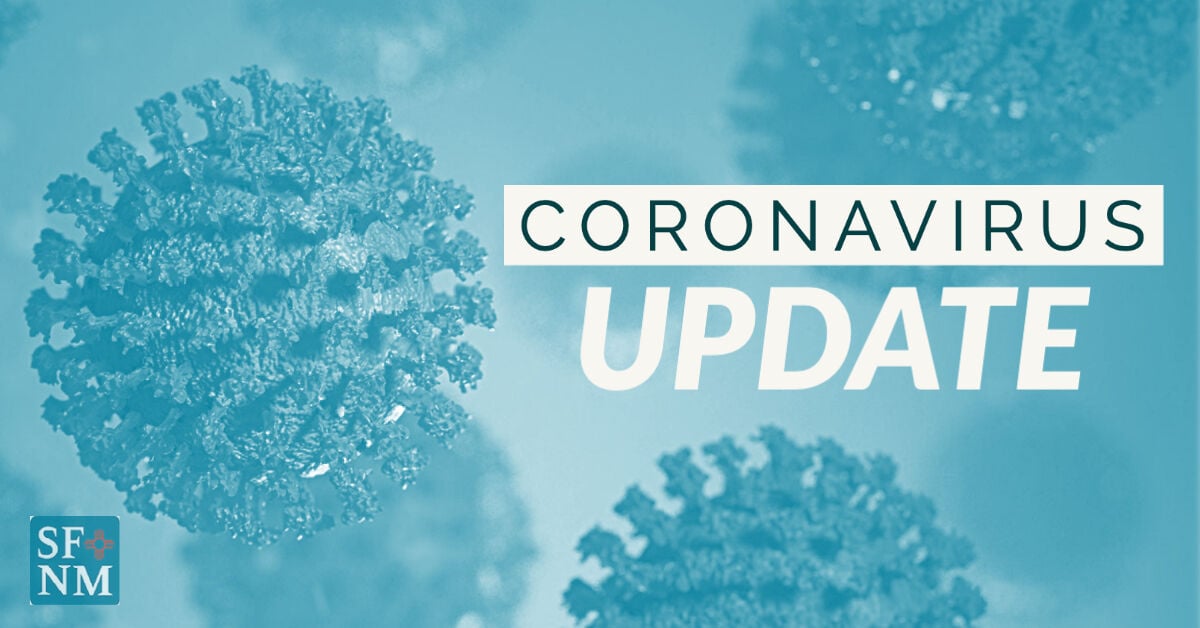 A San Miguel County man in his 40s and a Taos County man in his 90s were among 20 additional COVID-19 deaths reported Friday by the state Department of Health.
Lea County added six fatalities; Bernalillo County had three; Chaves, Eddy and McKinley counties each reported two; and Cibola, Sandoval and San Juan counties had one.
The state also reported 885 new cases of the coronavirus, including 22 in Santa Fe County, 160 in Bernalillo County, 103 in Lea County, 100 in Doña Ana County, 70 in Chaves County, 67 in Eddy County and 63 in Sandoval County.
An additional 19 infections were detected among federal detainees at the Otero County Prison Facility.
To date, New Mexico has reported 239,886 confirmed cases, resulting in 4,605 deaths.
On Friday, 370 COVID-19 patients were hospitalized across the state.