This daily round-up brings you a selection of the latest news and updates on the COVID-19 coronavirus pandemic, as well as tips and tools to help you stay informed and protected.
Top stories: Warning over COVID-19 disruptions to TB, HIV treatment in world's poorest countries; Sweden to ease remaining restrictions; COVID-19 likely to evolve like influenza: WHO.
1. How COVID-19 is affecting the globe

Confirmed cases of COVID-19 have passed 221.9 million globally, according to Johns Hopkins University. The number of confirmed deaths stands at more than 4.58 million. More than 5.53 billion vaccination doses have been administered globally, according to Our World in Data.
As of Tuesday morning, 75% of US adults had received at least one dose of a COVID-19 vaccine, the US Centers for Disease Control and Prevention (CDC) announced.
It comes as the CDC warned against travel to Sri Lanka, Jamaica and Brunei because of rising COVID-19 cases.
Venezuela has received its first batch of vaccines through the COVAX vaccine-sharing facility, the Pan-American Health Organization announced yesterday.
Two-hundred-nine deaths within 28 days of a positive COVID-19 test were reported in Britain yesterday, the highest total since 9 March.
2. COVID-19 disruption causing deaths from other diseases in poorest countries

Hundreds of thousands of people will die of tuberculosis if left untreated because of disruption to healthcare systems in poor countries as a result of the pandemic, the Global Fund warned.
The Geneva-based aid body said that in some of the world's poorest countries, excess deaths from AIDS and TB could even exceed those from COVID-19 itself.
"Essentially, about a million people less were treated for TB in 2020 than in 2019 and I'm afraid that will inevitably mean that hundreds of thousands of people will die," Executive Director Peter Sands told Reuters.
The Fund's annual report showed that the number of people treated for drug-resistant TB in countries where it operates fell by 19%. A decline of 11% was seen in HIV prevention programmes and services.
Each of our Top 50 social enterprise last mile responders and multi-stakeholder initiatives is working across four priority areas of need: Prevention and protection; COVID-19 treatment and relief; inclusive vaccine access; and securing livelihoods. The list was curated jointly with regional hosts Catalyst 2030's NASE and Aavishkaar Group. Their profiles can be found on www.wef.ch/lastmiletop50india.
Top Last Mile Partnership Initiatives to collaborate with: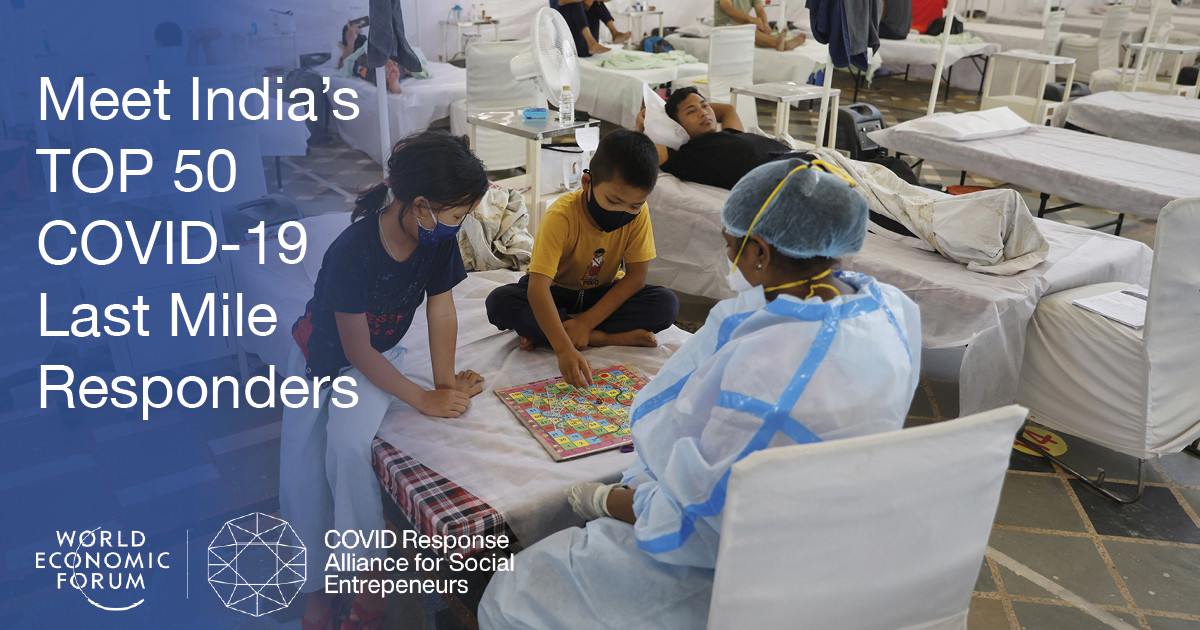 3. COVID-19 likely to evolve like influenza: WHO

"I think this virus is here to stay with us and it will evolve like influenza pandemic viruses, it will evolve to become one of the other viruses that affects us," Dr Mike Ryan, executive director of the WHO's Health Emergencies Program, said at a press briefing.
Ryan said that it was "very, very unlikely" that we will eliminate or eradicate the virus.