This daily round-up brings you a selection of the latest news and updates on the COVID-19 coronavirus pandemic, as well as tips and tools to help you stay informed and protected.
Top stories: White House announces new plan to tackle COVID-19; WHO extends call for global moratorium on booster shots until end of 2021; Emergency COVID-19 restrictions extended in Japan.
1. How COVID-19 is affecting the globe

Confirmed cases of COVID-19 have passed 223.1 million globally, according to Johns Hopkins University. The number of confirmed deaths stands at more than 4.6 million. More than 5.6 billion vaccination doses have been administered globally, according to Our World in Data.
Australia's new confirmed daily COVID-19 cases topped 1,900 for the first time in the pandemic on Friday.
Moderna announced yesterday it is working on a single vaccine that combines a booster dose against COVID-19 with its experimental flu shot.
The Italian government has expanded the list of jobs where proof of COVID-19 immunity is required, extending mandatory vaccination and the use of the so-called 'Green Pass'.
Los Angeles County school officials have voted to mandate COVID-19 vaccines for all students aged 12 and over – the largest school district in the US to take the step.
Each of our Top 50 social enterprise last mile responders and multi-stakeholder initiatives is working across four priority areas of need: Prevention and protection; COVID-19 treatment and relief; inclusive vaccine access; and securing livelihoods. The list was curated jointly with regional hosts Catalyst 2030's NASE and Aavishkaar Group. Their profiles can be found on www.wef.ch/lastmiletop50india.
Top Last Mile Partnership Initiatives to collaborate with: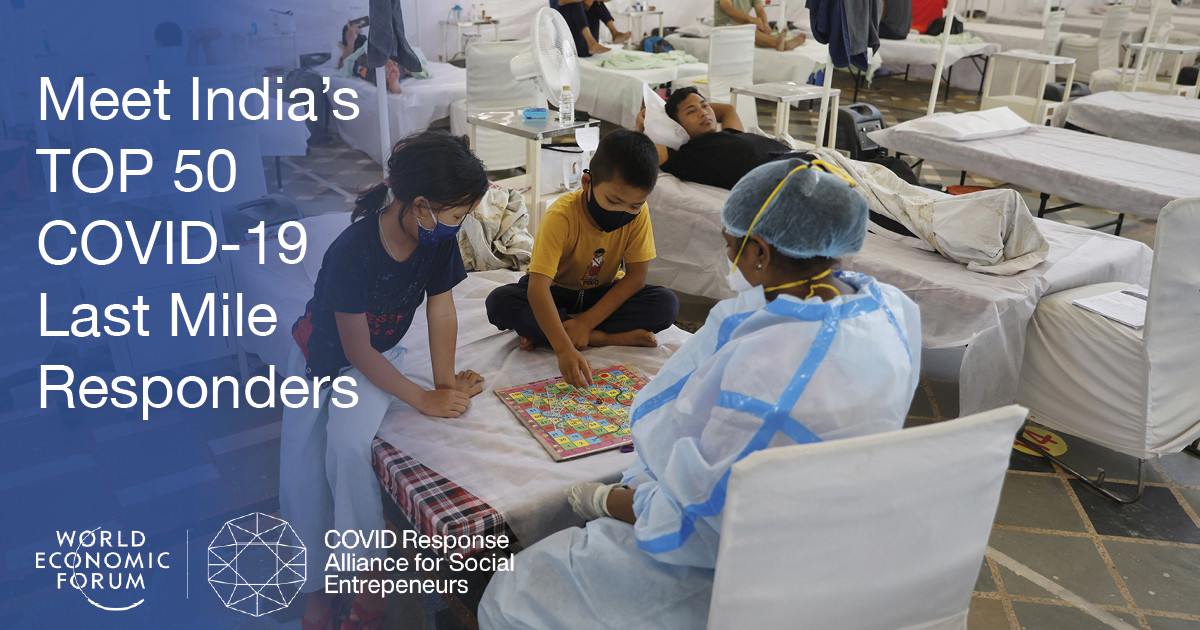 2. White House announces new plans to tackle COVID-19

US President Joe Biden has announced a number of new measures to tackle COVID-19, in particular resistance to having vaccines. He announced policies requiring most federal employees to get a jab and pushing large employers to have their workers vaccinated or tested weekly.
The measures would apply to about two-thirds of all US employees – those who work for businesses with more than 100 workers.
"We've been patient," Biden told the tens of millions of Americans who have declined to get coronavirus shots. "But our patience is wearing thin, and your refusal has cost all of us."
The moves are expected to be subjected to political and legal challenges. You can see more details of the plan here.
3. 'Too little action' on vaccine equity: WHO

"There has been a lot of talk about vaccine equity, but too little action," he told a media briefing.
Some 5.5 billion vaccines doses have been administered globally, he explained. But, 80% of these have been given in high- and upper-middle-income countries.
He called on high-income counties and vaccine manufacturers to fulfil promises to donate doses. "We don't want any more promises. We just want the vaccines."
Dr Tedros also extended his call for a global moratorium on booster doses from the end of September until at least the end of the year "to enable every country to vaccinate at least 40% of its population".