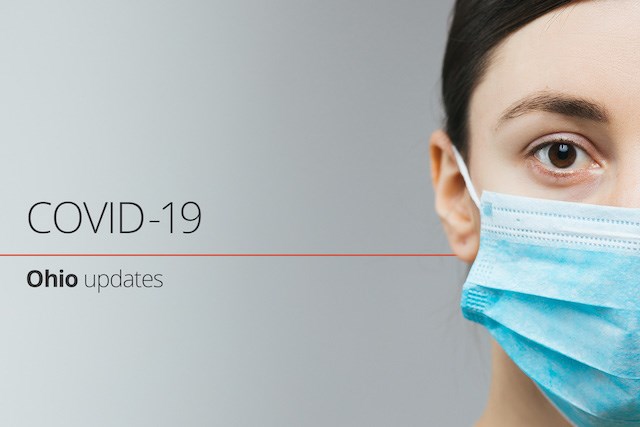 COLUMBUS — The Ohio Department of Health on Saturday reported 8,405 new cases of coronavirus, the second-highest total of the week and since January.
Friday, ODH reported 9,019 new cases, about 1,000 more than the state's previous eight-month daily record, reported Thursday.
Saturday, Ohio's case total since the coronavirus pandemic began grew to 1,294,162. That total includes 344 new cases in the Mahoning Valley. There were 142 in Mahoning County (for a total of 25,486), 114 in Trumbull (18,788) and 88 in Columbiana (10,826).
Of Ohio's 88 counties, Mahoning has the 11th-most cases.
Of the state's 21,154 deaths since the pandemic began, Mahoning has 627, Trumbull has 500 and Columbiana has 237.
The number of hospitalizations grew to 68,124.
On Friday, 12,358 new vaccinations were started in the state.
To date, 5,705,135 vaccine-eligible Ohioans have been fully vaccinated, or about 49 percent.
About 47 percent of all residents in Mahoning County have completed their vaccinations; 45 percent in Trumbull; and 38.3 percent in Columbiana.
Statewide, more than 105,000 people are presumed to be actively infected as of Thursday, up from about 17,500 at the beginning of August.
The state also reported 126 new COVID-19 deaths in the five days since the state's last mortality report — an average of more than 31 deaths per day. Ohio has reported an average 19 deaths per day since Aug. 10.
The average rate of positive coronavirus tests jumped 0.2 percent from Tuesday to Wednesday and is now 13.9 percent. That rate continues to be as high as it was in mid-January, as the state's winter surge was on the decline.
The all-time low reported in late June was 1.3 percent.
The two-week positivity rate for the period ending Aug. 31 was 11.7 percent in Columbiana County (up from 11 percent at last report); 10.2 percent in Trumbull (up from 8.8 percent); and 9.8 percent in Mahoning (up from 7.9 percent).
This week, the state's rate of new cases per 100,000 people over the prior two weeks jumped from 472 the week prior to 582. That's nearly six times the CDC's threshold for "high" transmission, which is 100 cases per 100,000 people. The two-week rate of new cases was 338 for the week ending Aug. 26.